The 30th running of the Covered Bridges Half Marathon, The Best 13.1 miles in New England is coming up in just 8 Weeks!
Here are few Reminders and Updates…
How is your TRAINING going?
Are your long runs up to 7 or 8 miles?
We know the weather hasn't been cooperating in parts of the US but keep at it and we'll see you at the finish line in June.
Some QUESTIONS have come up about Race Registration
Just a reminder-We DO NOT
Offer refunds
Allow Bib Transfers
Allow Race Deferment
If you have questions please email Mike asap after reviewing our registration page.
COVID-19-We plan to follow whatever guidelines are in place for the State of Vermont on race day.

You may be required to show proof of FULL COVID-19 vaccination or a negative COVID-19 RT-PCR or Rapid Antigen test taken 24 hours prior to race day.
You may be asked to comply with all Vermont State Health guidelines and/or CDC guidelines including mask wearing, physical distancing and staying home if you feel at all sick.
---
Race Day Info.
Be sure to review Race Info Page
Emergency Contact Name and Number
Nancy has been emailing runners who have listed OTHER runners or THEMSELVES as their emergency contacts. Please check your SPAM for these emails. If you think you may have listed another runner or yourself-email Nancy immediately. Your bib will be flagged and you'll have to provide this info on race morning.
Runner Buses and Parking
Our race is Point to Point. We bus you from the finish are to the start area.
Bib Pick Up on Sunday opens at 6 a.m. NOT at the info booth on Saturday.
First Bus Leaves At 5:45 a.m. RUNNERS Only on Buses!
Last Bus Leaves at 7:00 a.m. Don't Wait for the LAST BUS-It Will Be FULL
And You Don't Want to Miss The Race Start!
Report to parking lot no later than 6:30 a.m.-We Will CLOSE THE LOT (in 2019 everyone waited until the last minute-it was VERY STRESSFUL-let's not repeat this in 2022!)

Drop offs at the Start (Suicide Six) are allowed until 7:15 a.m. The the road will be CLOSED to traffic.

Spectator Parking (near the Finish Line) CLOSES at 10 a.m. The road will be CLOSED to traffic.
---
Woodstock Chamber Pre-Race Pasta Supper-Spots are filling up.
---
Local Runners-Lebanon Opera House Presents-RunNation Film Fest. Saturday April 23, 6:30 p.m.Tickets on sale now: BUY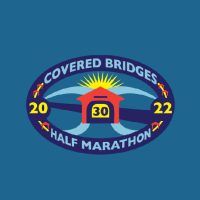 Be sure to download a copy of our RUNNER HANDBOOK
All for now, Be Safe, Be Well. See you in June!