Race Medals, Race Hats, Awards, and Results
Commemorative Hats or T-shirts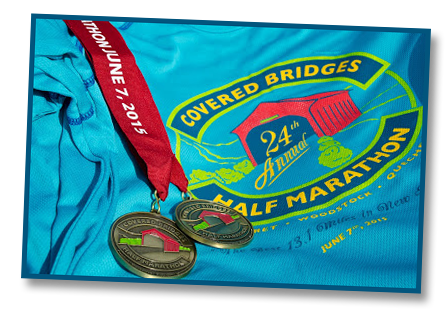 Race Finishing Medals: Will be given out at the Finish Line.
Hats or T-Shirts:
Shirts  for 2023 will be given at the end of the race to each finishing racer. Hats or Shirts cannot be mailed.
T-shirt sizes are by gender because of the different cuts.
Womens – S, M, L, XL.
Mens – S, M, L, XL, XXL.
Results
Race Results are posted during the race near the finish line and posted online after the race.
Awards
Our awards for the top 3 overall men and women are based on GUN time (first to reach the finish line). Then we remove these 6 runners from the age divisions and those age divisions are determined by NET time (also called CHIP time which is finish time minus start time).
Top three Runners Male/Female Pottery by Shackleton/Thomas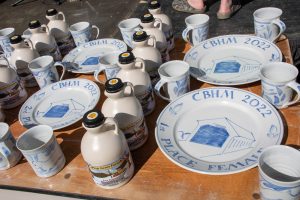 Prizes for Age Groups Top  Three Include:
Mug –Shackelton / Thomas
Maple Syrup – Top Acres Farm South Woodstock
Cheese –Sugarbush Farm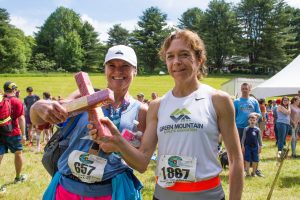 19 and under
20-24
25-29
30-34
35-39
40-44
45-49
50-54
55-59
60-64
65-69
70-74
75-79
80 and up