29th CBHM
Has Been Postponed Until 2021 (our 30th Anniversary)
You Can Defer Your 2020 Registration
Or Request a Refund

Sunday, June 6, 2021 8:15 AM
Race Start: 8:15 AM Suicide Six Ski Area, Pomfret, Vermont
Race Finish: Dewey Polo Field, Quechee

CBHM Race
The BEST 13.1 miles in New England

Road to the Pogue
Canceled for 2020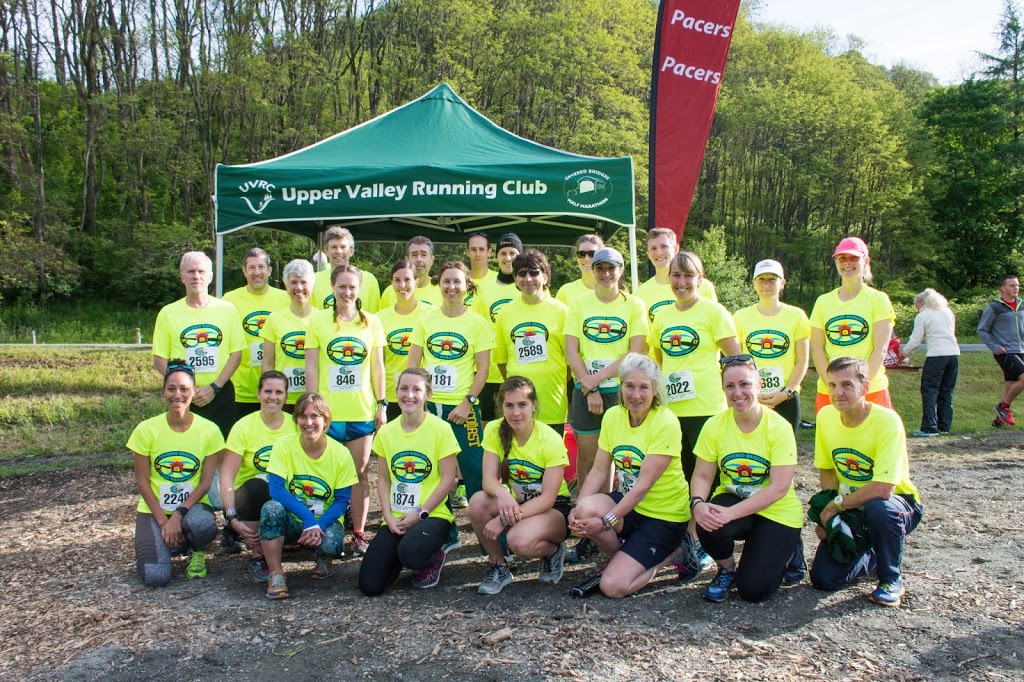 Woodstock Chamber
Pasta Supper

Things to Do in the CBHM Neighborhood
A message to our runners and race volunteers.

It is with heavy hearts that we are writing to everyone involved with our Covered Bridges Half Marathon community. With the uncertainty of  the Coronavirus, COVID-19, and it's effects on our neighbors over the next few months, the CBHM Inc. board of directors has decided to postpone our race until June 6, 2021.

This decision was not made lightly and we all feel it will be in everyone's best interest to hold off bringing our race community together to run our 29th annual race. We'll all just take a pause, be with our families, help out in our communities any way we can, and pick up in June 2021 for our 29th race.

For our runners, are hoping you will choose to run with us in 2021-we'll hold your bibs for you, YOUR race registration will be transferred to the 2021 race so you won't have to register during open race registration on December 7, 2020 at 7 p.m. ET. Your deferment is NOT TRANSFERABLE.

If the June 6, 2021 race date doesn't work for you, we understand and will be offering a partial refund.

More details will follow in an email that will be sent to the email you used when you signed up using RunSignUp.

On behalf of the CBHM Inc. board we hope you and your loved ones make it through this crisis. You are all in our thoughts.

See you in June 2021,
Mike Silverman and Nancy Nutile-McMenemy
CBHM Race Co-Directors

A question came up about your race deferral. You WILL NOT be automatically entered into the 2021 race. You will be emailed a coupon link for the 2021 race registration in November. You will have until Dec. 6, 2020 at 7 PM ET to USE that coupon to get yourself registered.

This is done this way in case any of your information changes, address, contact info etc.

BUT a spot will be there for you to GRAB before race registration opens on Dec. 7

A question came up about the partial refund. We had 1st quarter expenses for the race T-shirts, awards, contracts, permits, USATF Insurance etc. As a non-profit we don't have the luxury of carryover from the previous race year so some expenses had to paid. Thank you for understanding.

A question came up about the 2020 Participant T-shirt. You will be able to pick them up at the 2021 Finish Line with a copy of your 2020 registration confirmation email. We'd love to mail them out but this would be cost prohibited. Thanks you for understanding.

CBHM Inc. is a non-profit group. Your registration fee goes to support our local non-profits, youth groups and rec. departments. You see them out on the course and they set up and clean up after our race.


Woodstock Recreation Center
Hartford Parks and Recreation Department
Hartland Recreation
Lebanon Recreation and Parks
Ski Runners Woodstock

Our Volunteer Groups:
Hartford Boys Soccer
Woodstock Cub Scouts Pack #220
Hartford Project Graduation
Hartford Sophomore Class
Hartford Girls Soccer
Upper Valley Running Club
Zack's Place
Yoh Theatre Players
Union Arena Skating Club
Union Arena
Woodstock Alumni Association
Norman William Public Library
Woodstock Track and Field
Trees and Seeds
Abbott Memorial Library (Pomfret)
Woodstock Youth Hockey
Woodstock Rotary
Woodstock Field Hockey
Woodstock Girls Lacrosse
Upper Valley Waldorf School
Woodstock Football Gridiron
Woodstock X-Country
Woodstock Union High School Backcourt Club
Woodstock Boys Soccer
Upper Valley Hockey Association
Woodstock Union High School French Club
Hartford Youth Hockey
Quechee Library
SERVPRO
Woodstock Baseball
Waypoint
Ottauquechee Health Foundation
Hartford High Choir
Woodstock Girls Varsity Soccer
Hartford Area Career and Tech Center
Change The World Kids
Hartland Boy Scouts
Habitat for Humanity
Brave Challenge

Each year we donate close to $60,000 to these local community groups-THANK YOU

Some of you FUND RAISE for our Non-Profit Partners. You are AWESOME!

YES, there will be a few race spots OPEN for some NEW runners not previously registered for the 2020 race and a few spots for our non-profit partners too.

We would like to share the advice that many groups have been circulating about this virus and how to prevent its spread.

As with many illnesses, the risk that coronavirus poses to many individuals appears to be low – but by working together and slowing the spread of the flu, other contagious illnesses, and potentially COVID-19, we lessen the risk for those in our community who may be particularly vulnerable. 

The steps you should consider taking include:

Frequently washing your hands with soap and water for at least 20 seconds. If soap and water are not available, use an alcohol-based hand sanitizer. The CDC has some good tips on effective handwashing here: https://www.cdc.gov/handwashing/when-how-handwashing.html
Avoiding touching your eyes, nose, and mouth with unwashed hands.
Avoiding close contact with people who are sick.
Staying home when you are sick.
Covering your cough or sneeze with a tissue.
Cleaning and disinfecting frequently touched objects and surfaces. 
Covered Bridges Half Marathon – a community based road race. Runs the first Sunday in June. The best 13.1 miles in New England! Experience some of Vermont's covered bridges and support local charities.
Be sure to join us for the pre-race pasta supper! It is a real community food event—with Woodstock's finest food establishments making sauces and donating many food products and local service volunteers from Change the World Kids and other local groups all pitching in to make the event a success!
With your support we raise over $200,000 each year for local youth groups, recreation departments and Non-profits in the area.
Thank you. See you in June.