Please review our Race Info Page before registering.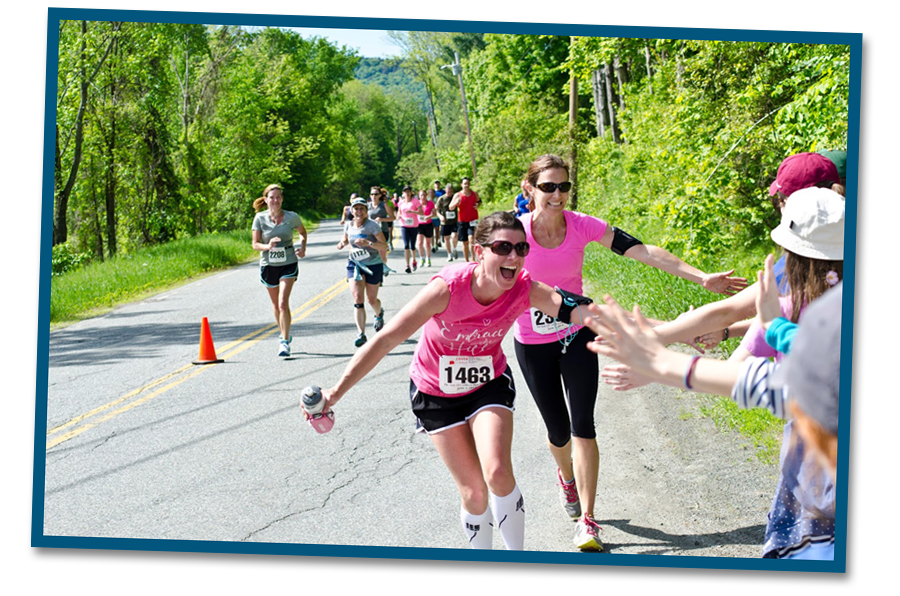 Race Registration OPENS on the first Monday in December at 7 PM ET
Race Time Limit-We have set the 3-hour time limit in order to be respectful to our volunteers and our race communities. If you are slower than that pace, be aware that there may or may not be traffic control, there may or may not be volunteers to direct you along the course and the water stops may or may not still be set up. We'll provide official times for all finishers through 3:00 hours gun time. Be smart, be safe, race your own pace.
Registration/Race Bib is non-transferable.
Fees are non-refundable, regardless of injury, lack of adequate training, an irreconcilable schedule conflict, or any other reason, no matter how valid. It cannot be moved to a future year.
Registration is by first-come, first-serve, NOT a lottery system.
Registrants will receive confirmation emails from RunSignup
Registration is by Credit Card only.
The entry fee is $110, plus RunSignUp processing fee.
We do not have a wait list.
We recommend setting up your RunSignup account ahead of time.
Please list your emergency contact as someone NOT running in our race.

If you DID GET IN-Make Your Lodging Reservations ASAP!
If  YOU Didn't Get In… Please consider running with an official CBHM Non-Profit Partners. Learn more.