Runner Parking Information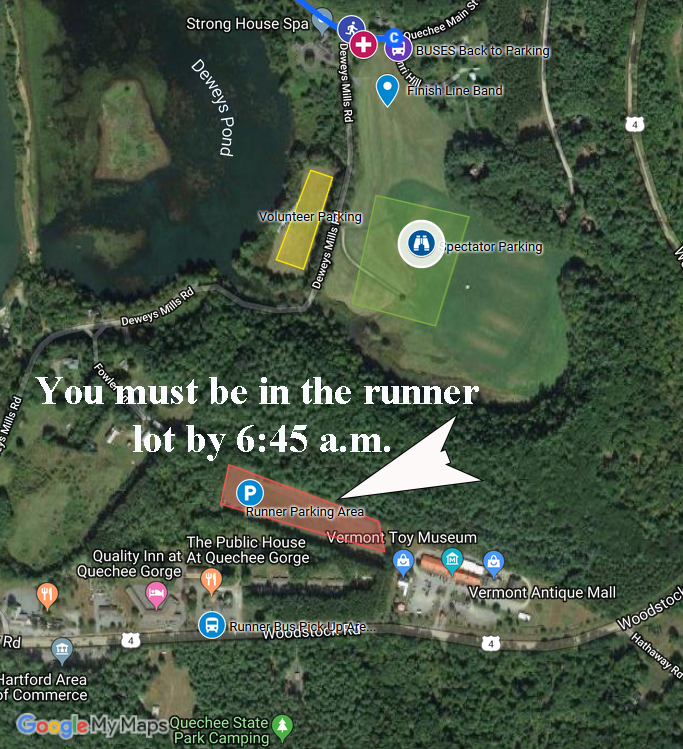 First Bus Leaves At 5:45 a.m.
RUNNERS Only on Buses!
Last Bus Leaves at 7:00 a.m.
You MUST be parked by 6:45 a.m.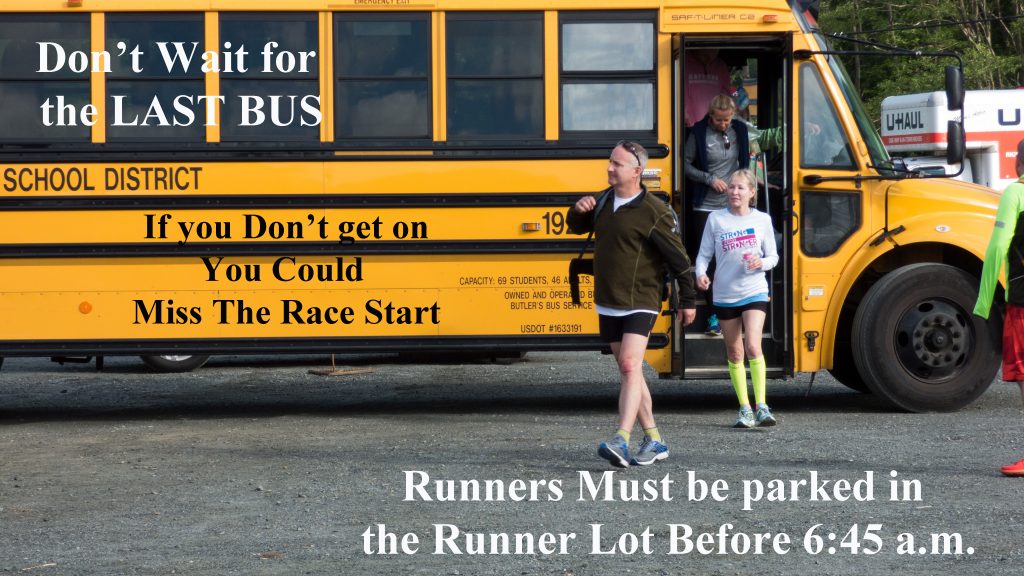 Report to parking lot no later than 6:30 a.m.
Don't Wait for the LAST BUS-It Will Be FULL
You Don't Want to Miss The Race Start!
You must be PARKED in the Runner Parking lot before 6:45 a.m. in order to catch the LAST BUS to the Start Area.
Map to runner parking: https://goo.gl/maps/obaWsMx99vTYQHWeA Look for our signs and volunteers to direct you to the parking area.
Late comers may be parked in satellite lots, parking volunteers will let you know if the main lot is full and will direct you to these satellite lots.
Personal vehicle Drop Off at Race Start
Drop offs at the Start Saskadena Six Ski Area (formerly Suicide Six)
6:00-7:15 a.m.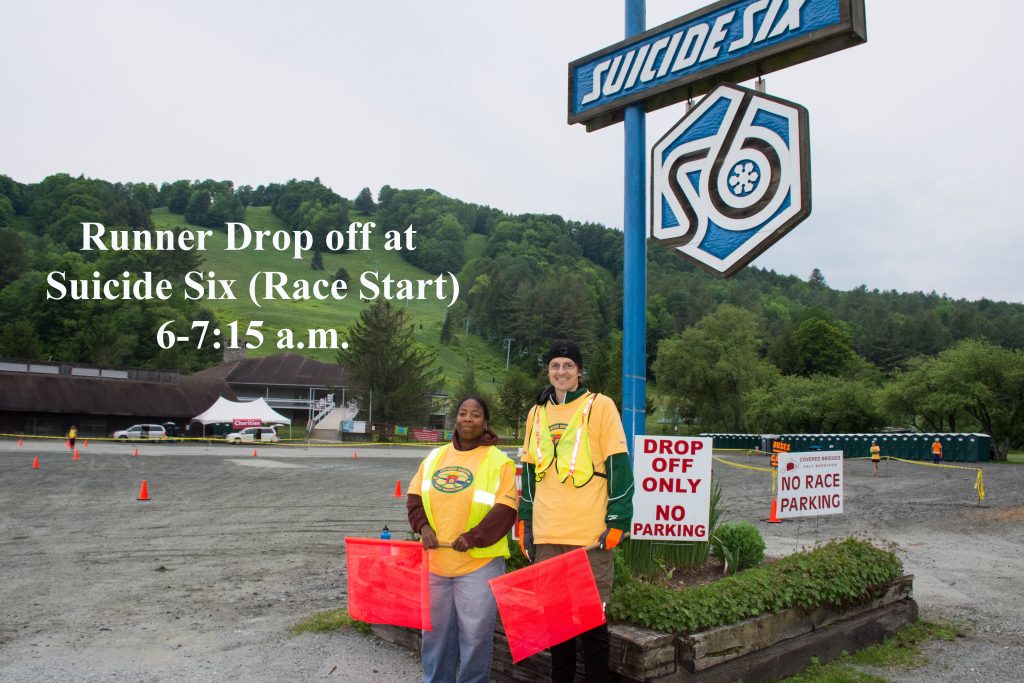 You can be dropped off at Saskadena Six Ski Area (formerly Suicide Six) in Pomfret but NO LATER THAN 7:15 a.m.
Drivers MUST STAY IN THEIR VEHICLES.
Please say your goodbyes, good lucks before entering the Start Area.
Map to Saskadena Six: https://goo.gl/maps/eSxA7osz8RpWF3kw8
---
Return to the Runner Parking Lot after the race

Please use the FREE Buses Back to Quechee Village Lot-Runners can board buses to be transported up the hill from the Finish Line to where you parked your car pre-race.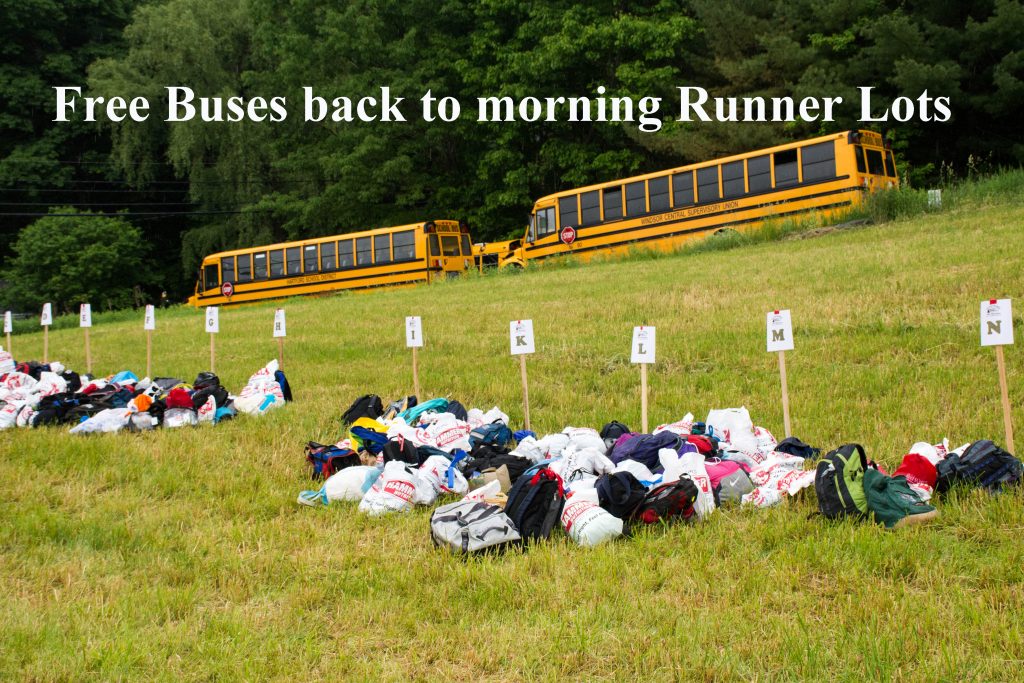 Note: TAKE THE BUSES-This is the SAFEST WAY to get back to your car!
Thank You Butler Bus Service for the use of your buses and your wonderful bus drivers.