The 30th running of the Covered Bridges Half Marathon is just 10 Weeks Away.
And speaking of Training…
How is your training going?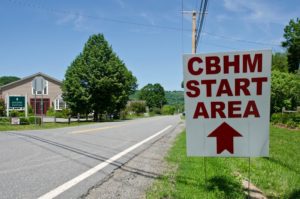 If you are following an 18 week training schedule you should be doing: 5-6 miles on Tuesday, 4-5 miles on Thursday, 2-3 miles on Saturday and 8 miles on Sunday.
We are so excited. Just 10 weeks and we get to see your smiling faces again!
Be Well and See you soon!
Mike, Nancy and the Race Committee