CBHM 30th is in 4 weeks-let's talk Runner Parking.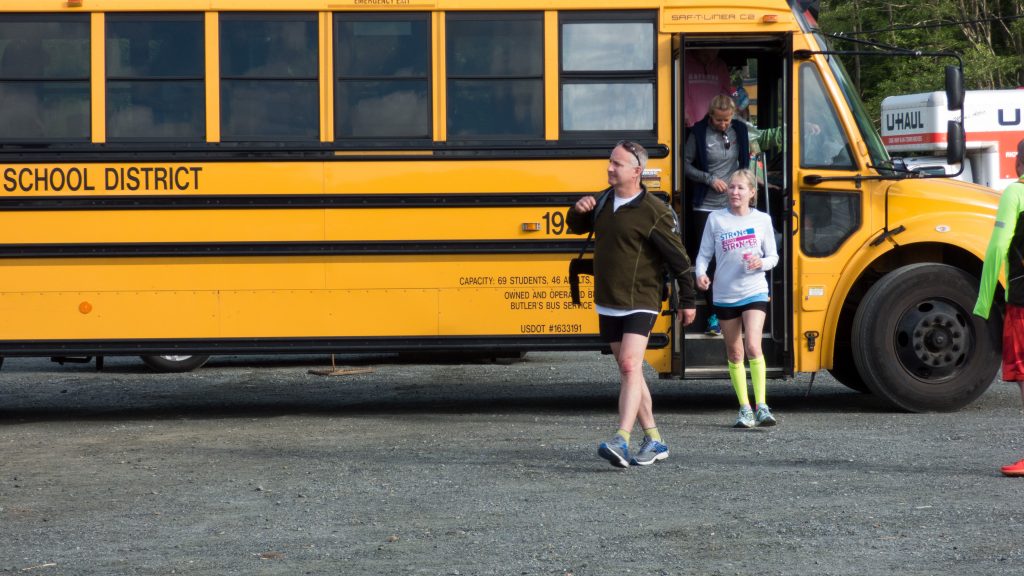 Our race is a point to point race. We bus you from our runner parking lot (near the race finish in Quechee) to the race start (Suicide Six Ski Area in Pomfret).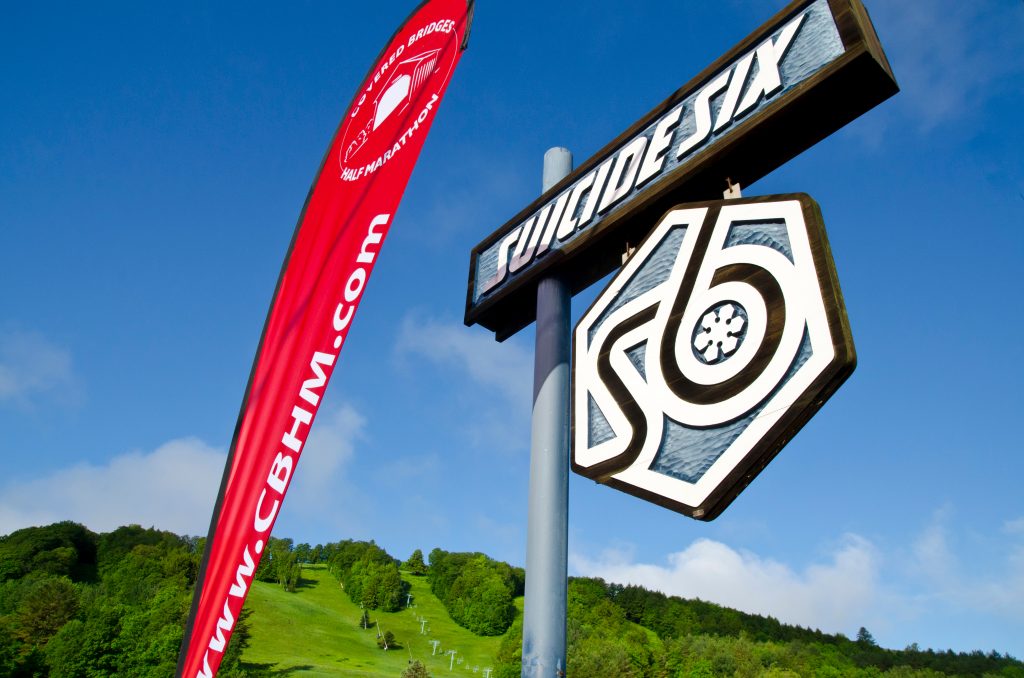 Runner parking is located behind the Quechee Antique Village along Route 4 in Quechee,VT.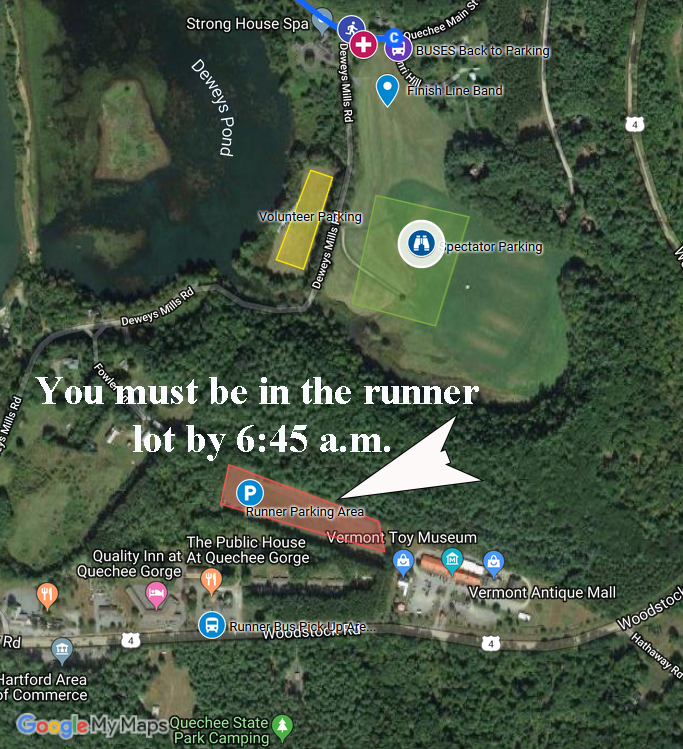 The runner lot opens at 5 a.m. and closes promptly at 7 a.m..
This does NOT mean you can pull up at 7 a.m. and expect to park and get on the LAST BUS at 7 a.m., it means you need to be in the lot before 6:45 a.m..
There will be TRAFFIC, LOTS OF TRAFFIC-we have about 2000 runners-so LOTS OF CARS!
Please carpool if possible.
Personal Drop Off At the Bus Stop
You can be dropped off at the Bus Pick Up area/Runner Parking but you must do so before 6:45 a.m. Check our Race MAP for driving directions, bus pick up area and designated parking areas.

Don't Want to Ride the Bus?
You can choose to get a ride to the race start at Suicide Six Ski Area.
Personal car drop offs at the Start (Suicide Six) from 6:00 a.m. until 7:15 a.m.
We prefer that runners park in the Quechee Village lot designated Runner Parking area and ride the bus but if you must be dropped off in a personal vehicle you can but there will be traffic on the road heading toward the race start area. It's a ski area-one road in-one road out.
Carpooling
Please Consider CARPOOLING to runner parking or personal car start drop-off.
Share A Ride. Share Your Car.
Cut down on traffic and on parking or drop off stress.