DONATE BACK Option for 2020 Deferred Runners!
Just a reminder, 2020 Deferred Runners-you don't have to run "virtually" with us this year to get on the EARLY ACCESS LIST for our 30th Race in June 2022.
You can DONATE BACK your race fee!
After many requests, the race committee is allowing 2020 Deferred Runners to DONATE back their 2020 registration fee and be placed on our early access list for the 2022 race.
So if you'd rather NOT participate in the virtual race June 6-13, 2021 but want to stay on the early access list, we will gladly move your race registration fee to a DONATION to the race. Just email MIKE to let him know.
(If you registered before March 8 you will still be receiving your t-shirt and race medal in the mail.)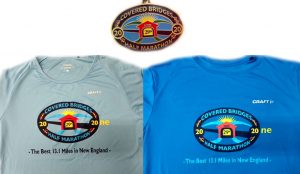 EARLY ACCESS LIST
You will be able to register for the 2022 race for two weeks in November before the December 6 on sale date, a small THANK YOU for supporting our race and volunteers.
REFUNDED DEFERRED RUNNERS
Once your donation appears on our donation list, we will place your name on our 2022 EARLY ACCESS LIST.