We are just four (4) weeks out from the 31st running of the Covered Bridges Half Marathon in lovely Pomfret, Woodstock and Quechee, VERMONT.

NEED TO DROP-PLEASE LET US KNOW
If you need to drop, we really hope you don't have to, but if you do, please email RACE DIRECTOR Mike S.
and let him know. This helps us plan for water and food and helps us reduce waste.
Bring a Water Bottle-this too will help reduce waste!

Last week we talked about Race Morning

This week we'll learn a little about Our Race Course
Letting you know where all the Water Stops and Port-o-let locations and mile markers are.

So you've made your way to Saskadena Six Ski Area on Sunday, Morning June 4th…
You've picked up your race bib (using your ID), dropped off your Labeled Drop Bag, got some water, enjoyed a bagel and/or a banana, hit the port-o-let,  stretched,  warmed up, lined up at the start (slower paced runners towards the back, faster folks near the front), listened for the timing gun, and off you go.
Your time starts when your bib crosses over the start mat.
You run down Stage Rd into Pomfret; you check out the green hills; just before Barber Hill you'll hit MILE 1; a little further down the road you hear music at the school it's Jes and Jakob- BEECHARMER.
A little past the music is your first port-o-let stop on the right
Did you see the covered bridge?

MILE 2 is just ahead and your First Water Stop (on both sides of the road!)

You merge onto Route 12 heading into Woodstock looking for the BarnArts crew who will be sending you lots of cheers.

The next port-o-let stop is at the Billing Farm Triangle (it's actually down River Rd a bit so you may want to wait until you've done the Woodstock Loop).

MILE 3 is at the Rockefeller Mansion Driveway and you'll get to hear Island Time Steel Drums (Barb and Scott).

Stay to your right, past the steel pans, onto River Street. At Mountain Ave, take a right, run to the end and cross back onto River St.

MILE 4 is just ahead, as is your next Water Stop. Keep going until you hit Mountain Ave-this time turn right to cross over Middle Bridge.

The Lyme Town Band will be playing tunes to keep you going though Woodstock and up Elm St. Stay right after the iron bridge and listen for Island Time Steel Drums .

At the Billings Farm Triangle take a right onto Old River Rd. Port-o-lets will be on your left and you've just hit MILE 5.

If you love Vermont Farms-you'll LOVE this stretch of the course-probably why we're THE BEST 13.1 miles in New England!
At the barn across from Cloudland RD you hear Edges of Europe playing for you.

MILE 6 and your next Water Stop are at Rolling Ridge Dr. with some awesome views of the river. You'll be running along the Ottauquechee River.

Continuing down Old River RD, you hear Rich Thomas strumming his guitar at High Pastured RD.

You'll pass MILE 7 and get to hear Carlos Ocasio and his drums and guitar.


Just before you hit MILE 8 and our version or Heartbreak Hill, there will be a Water Stop on your right and a port-o-let stop a little further down on your left..
At the Taftsville Bridge, The Upper Valley Community Band will be helping you get psyched for the brief hill climb. Keep an eye out for the Woodstock Youth Hockey Team cheering you on.

Remember to stay LEFT when the signs telling you to-this is for YOUR SAFETY!

Quechee Main Street has alternating lanes open to traffic on Sunday morning. 
So watch for cars.
Vehicles can use the right lane from:
Hillside Rd near the Taftsville Bridge all the way to Red Barn Rd to get to the Quechee Club.

Including:
Ruddy Duck-where you'll hear Eric Dexter playing his guitar and MILE 9 !
Greenbrier Dr-where Hartland Music and Drama Clubs will be cheering you on
Your next port-o-let stop on your left, just before the Quechee golf course.

And you made it to MILE 10!


At the Live Laugh Love barn you hit your next Water Stop, followed by the Hartland 4H Cattle Club cheering for you.


Jim Yeager and Friends will be on the Quechee Ski Lodge porch pumping out some tunes.

After you pass the Quechee Club you'll hit MILE 11!

Next you'll hear music by the Upper Valley Waldorf School Band.

Just before you reach the Quechee Covered Bridge, at the Quechee Library you'll have a Water Stop and more tunes from the Upper Valley Music Center.

You've made it to MILE 12!

Traffic gets tricky at the Quechee Covered Bridge.
After staying LEFT most of the way along Quechee Main Street after "Heartbreak Hill" you will now be running on the RIGHT SIDE (this is so vehicles coming from Bluff Rd, High St, Old Quechee Rd, and Marshland Farms, can get to the Quechee Covered Bridge then on to Route 4)

At Marshland Farms, the Firehouse Six Dixieland Band will be performing-just like they have been for all 31 of our races!

Quechee Main Street after Marshland Farms is closed from the first runner until about 11:15 a.m. so you can run anywhere until the finish line chute.



And after all your training, you've DONE IT!

We'll be there to cheer and celebrate you with
Beer (ID needed and CASH ONLY),
Ice cream (cash or charge)
Lots of food to refuel in our Food Tent
Water, your t-shirts
and the  Western Terrestrials  playing their hard driving, honky-tonk "outsiders from Vermont" music.
And speaking of TRAINING
How is your training going? Need some tips? Please visit our Training Page
Are you  comfortably running 10-11 miles yet? We hope you are. You've got this!!

Remember we are expecting our runners to run at a 13 minute mile pace or less. 
You should be crossing the finish between 11 AM and 11:30 AM

Remember this is A RACE not a fun run or walk.
(Keeping this pace allows our overworked volunteers to get home at a reasonable hour on Sunday)
Check your pace with other runners from our 2022 race: 2022 Race Results


FREQUENTLY ASKED QUESTIONS
Have questions-please check our FAQs page
You can also check out our Runner Handbook for more information.

Other Cool Things to Do in the Area

Spaces are filling up. Don't miss out on this Woodstock Chamber of Commerce Tradition.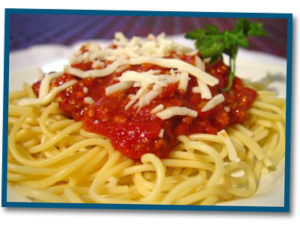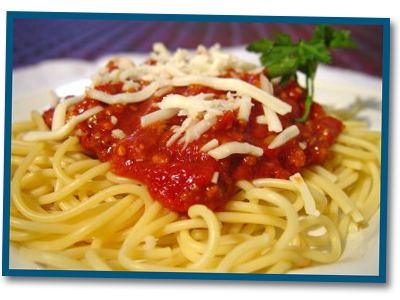 The Woodstock Chamber hosts this pre-race pasta supper at Saskadena Six Ski Area in Pomfret VT.
There are 3 seatings to choose from for you and your family and friends- 5, 6, or 7 PM.
Make your RESERVATIONS today.
Dinner, Desserts and Dancing-a great way to start race weekend
The whole race community is invited to attend.   SPREAD THE WORD!



LAST WEEK to Fundraiser for ALS Awareness–Do It Like Dan May 13th
 

 2nd Annual Do It Like Dan "Choose Your Own Adventure" fundraiser for ALS is scheduled for May 13th at Billings Farm and Mt. Tom. 

Do It Like Dan has a couple of running options, in case our CBHM runners (and previous Road to the Pogue Runners) might be looking for a Trail Run. 

If you're "Jonesing" for a beautiful but challenging run and want to support a worthy cause organized by friends of local resident and all-around-excellent-human Dan Jones, check out The Inside Straight and Outer Limits running routes on Mt. Tom. 

It's an afternoon event, so instead of pancakes, they are having a big après event party with music, food, beverages. 

CHOOSE YOUR OWN RUNNING ADVENTURE

The Inside Straight, a 5.8 mile run with 749 feet of elevation gain along the carriage trails on Mount Tom, around the Pogue and to the star on the South Peak overlooking Killington and the Village of Woodstock.

Moderately Difficult.  Suggested Start Time:  3:00pm.
https://www.strava.com/routes/3061814974869850496

Outer Limits, a 10.5 mile run with 1,405 feet in elevation gain along carriage trails and single track that explores the boundaries of the park.  Enjoy the scenic vistas and rugged terrain as you take the trails less traveled.  

Very Challenging.  Suggested Start Time:  3:00pm
https://www.strava.com/routes/3061809828065778048  

REGISTER FOR DO IT LIKE DAN! Please Spread the Word!!


BarnArts Race Around the Lake Sunday, May 21st in Barnard, VT


More info about Race Around the Lake

BarnArts volunteers will be making up the Gatorade you'll see on course and CHEERING you on in Woodstock!
REGISTER HERE 

Thanks to everyone who shared their race photos with us.

Your CBHM Race Registration Fee Goes to support Local Area Youth Groups and NPOs and our  Non-Profit Organizations
THANK YOU!