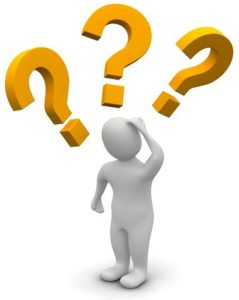 CBHM Frequently Asked Questions
How do I get a course map?
You can print one from our Google Docs: PRINT HERE
Do you have a waiting list?
Sorry, no. It is a first-come, first-serve registration process, nothing more.
I am registered but now cannot run in the race. Can I:
a.Transfer my registration to another person?
b.Get a refund?
c.Defer my entry to the following year?
d.Let someone else run with my bib?
Sorry, the answer to all of these questions is "no."
Can I still get a t-shirt?
Yes, but you have to be there yourself to get the t-shirt. We don't mail t-shirts and we will hand just one t-shirt to each runner.
Do you give finisher's medals to participants? YES!
Can I be dropped off at the start instead of riding the bus?
Yes, but you must be dropped off no later than 7:15 am at the start area at Suicide Six.
CBHM Race Parking Questions
Parking Map Link
View Larger Map
Parking Area: PLEASE CARPOOL!!!
The race is point-to-point, so runners will be bused to the Start.
Bus Pick up is located between the Quechee Gorge Village Lot and the Quality Inn. Only RUNNERS on buses please.
The first bus leaves at 5:45am. Buses run CONTINUOUSLY until 7 a.m.
The last bus leaves at 7:00am.
Report to the Parking Area no later than 6:45 AM (please see map).
There is absolutely NO PARKING at the Start area (drop-off's before 7:15 am are OK, follow signs to Suicide Six ski area from Woodstock)
Join our Carpool Forum:
Find A Ride, Share A Ride
Directions to the Race Parking:
Parking Area at Quechee Gorge Village on Route 4.
From Interstate 89: Take Exit 1 (Woodstock exit) and follow Route 4 west towards Woodstock. The parking area is a Quechee Gorge Village, about 2.4 miles from the exit– follow signs.
From Interstate 91: Take Interstate to White River Junction, Vermont, to Interstate 89 North. Then follow directions above for I-89.
From the West: Take Vermont Route 4 east; go 8 miles past Woodstock, — follow signs.
More race questions:
Do you allow walkers?
This is a running race. We provide support on the course in the form of water, traffic control and first aid for those maintaining up to a 13 minute/mile pace.
I have friends and family who want to cheer me on. What is a good place for them to watch the race? Can they meet me at the finish?
The two best places to watch runners are the Village of Woodstock and at the Finish Line. There will be no spectator parking in Taftsville. Spectator parking is very convenient to the Finish Line at the Polo Field. Spectators-if you want to see your runner at the finish line, you must be parked before 10 a.m. on race morning in the designated parking area. Volunteers will direct you.
PRINT a parking map.
I am affiliated with a charity that is not on your list. Can I raise money and run in the race just the same?
As long as you register for the race through the normal process, raise money to your heart's content.
Is there pre-race registration and bib pickup? Nope.
The system we have in place has been developed and proven over 24 years to work very well. It ain't broke, we ain't fixin' it.
Can my friend support me by bicycle on the course?
Uh uh, Nada, no way, absolutely not, bikes are prohibited from the course for safety and fairness issues.
Can I use my iPod?
I need my music. Technically no. The USATF rules and insurance provider prohibit the use of radios, mp3 players and the like. Plus, we want you to enjoy the sounds of the race, including the various musical groups.
Can I run with a baby jogger?
The rules prohibit baby joggers out of safety concerns among other issues. If you are out of babysitting options, we reluctantly permit them but they must start at the very back of the pack and not advance through the bulk of runners until the pack stretches out around mile 2.
What Roads are Closed on Race Morning?
For questions you may still have, please review the information page on the web-site or email.