CBHM Goes Virtual
Run Anywhere, Anytime June 6-13, 2021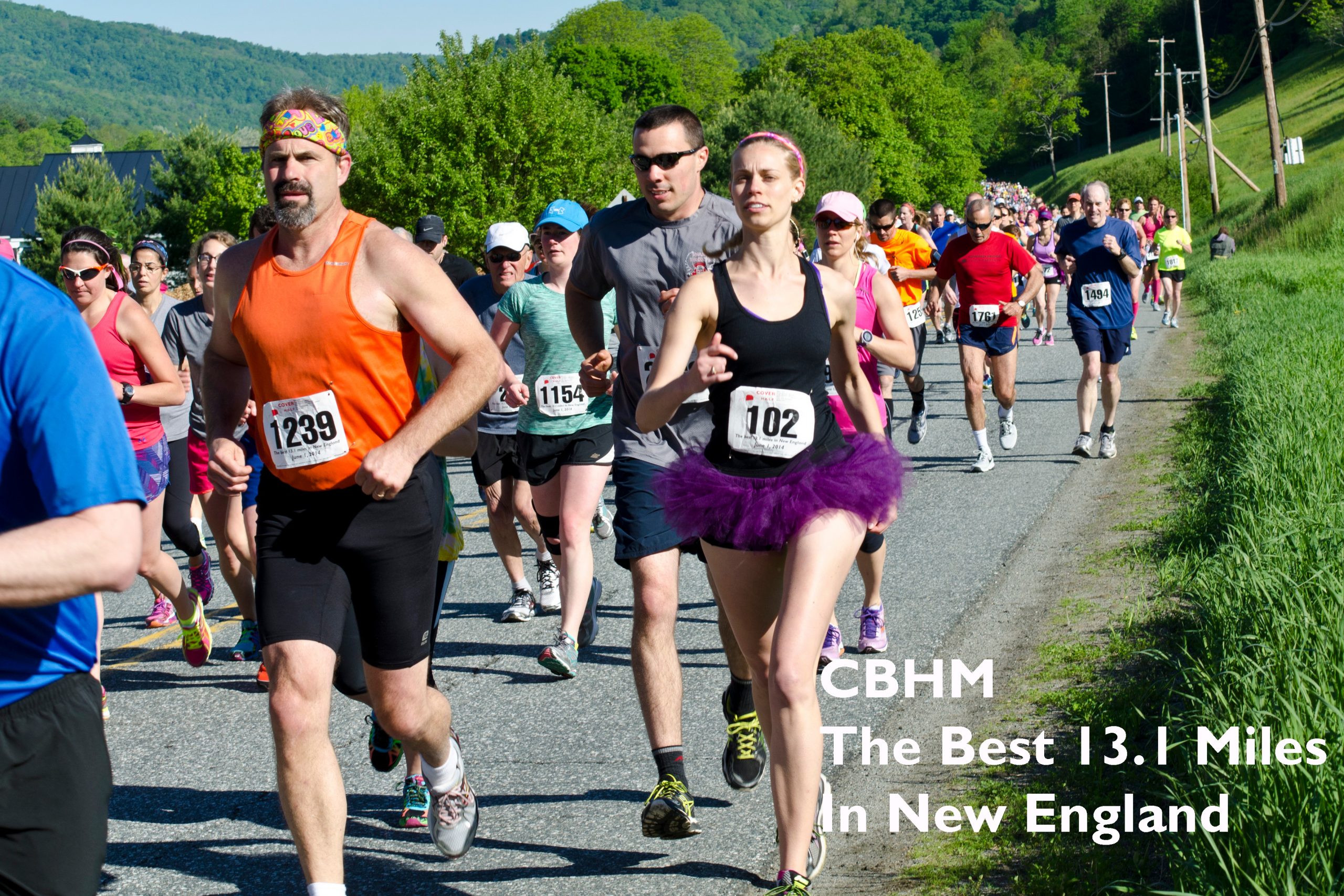 Covered Bridges Half Marathon-A "VIRTUAL" community based 13.1 mile road race.

Anyplace, Anytime June 6-13, 2021.
Get ready to Run!
Our VIRTUAL RACE REGISTRATION is CLOSED.
What You Receive with Your Registration:
Training Tips to get you Running
Customized Playlist
Commemorative Race Shirt
Custom Finisher Medal
Virtual Bib
Virtual Finisher Certificate
A Few Race Stats


Our virtual race has
1342 runners signed up!
(1185
 

are 2020 deferred runners!)
(63% of our runners are Women!)
Support Our
VOLUNTEER Race Groups.
They SUPPORT YOU
on our race course.
Support them NOW
So you'll see them on June 5, 2022.
Our generous runners have donated
$4,300 of our $10,000 Goal!
Our 2020 Deferred Runners have DONATED BACK their registrations fess totaling  $5400!!
CBHM GOES VIRTUAL for 2021 and You Are Invited
In an effort to minimize the spread of COVID-19 and prioritize the health and safety of our community and our participants, CBHM Inc. race directors and race committee have decided to move forward with a Virtual Half Marathon 29th annual event.
Our race planning committee and leadership team explored a multitude of scenarios that led us to conclude the event could not be executed on our racecourse from Pomfret, Vermont to Quechee, Vermont during the pandemic with the enthusiasm and atmosphere our runners have come to expect. More importantly, we simply cannot offer a traditional race in a manner where the safety and security of our runners, volunteers, and spectators is optimally achieved.
Your continued support and participation in 2021 is very important to us. Each year part of your race registration is given back to our host communities. We donate over $50,000 back to our local youth groups, non-profits, and recreation departments. These are the volunteers who take care of you during our race!
How Our Virtual Race Works
Rally a team of friends and register to run our virtual 1/2 marathon in your own community. Run or walk the distance on a course of your choosing, and then simply report your time using RACE JOY or other timing method to be added to our national results leaderboard. (You don't even have to record your time if you prefer not to!)
Complete your virtual run (or walk or even stroll) between Sunday, June 6th and Sunday June 13, 2021.
We will miss seeing you in person, so please tag #cbhm2021 on social, so we can cheer you on and congratulate you on a great race! 
WHAT YOU RECEIVE WITH YOUR REGISTRATION
Training Tips to get you Running
Customized Playlist
Commemorative Race Shirt (You will be charged for shipping of t-shirt and medal at check out-sorry we do not allow in person pick-up)
Custom Finisher Medal
Virtual Bib (we recommend printing on Tyvek paper- https://www.staples.com/JAM-Paper-8-1-2-x-11-14-lb-Tyvek-Paper-White-50-Pack-2179214491/product_2329651)
Virtual Finisher Certificate
Registration Confirmation
Each person who registers for CBHM Virtual 2021 will receive a confirmation email (if the email address is valid). The confirmation email will contain a copy of the registrant's personalized virtual bib and RaceJoy instructions.
If you need a copy of the confirmation email, please following the steps below:
Sign in to RunSignUp
Go to your Profile
Click My Registered Races
Click View/Edit next to the registration that you would like to resend the confirmation email for
Click the Resend Confirmation Email link
Check the email listed in your Profile for your registration confirmation
Event Refund-We do not offer refunds for CBHM races. 
Race Entry Regulations
Entry fees are non-transferable and non-refundable.
You must be at least 14 years old to run the half marathon.
You must be in good health and physically prepared to race.
You must sign our race waiver during registration. Review Our Waiver Here
2020 CBHM Deferred Runners: What are my choices for 2021?
If you deferred your 2020 race registration (DID NOT receive a refund) you are invite to RUN VIRTUALLY with us. Your 2020 registration fee will be rolled over for the virtual 2021 race. Registration period is OPEN until June 1, 2021 11:59 PM ET.
You  will have to sign up again so we have a signed updated liability release and emergency contact information.
You will have to pay shipping and handling on you race t-shirt and medal. Sorry but we do not allow in person pick-up.


WHY RUN VIRTUALLY?
What are benefits to a Deferred Runner?
By choosing to run in the 2021 Virtual Race,  you will be added to our Early Access/Loyalty List* for our 2022 in-person race. We are expecting the 2022 race to sell-out in under 5 minutes!
*Our Loyalty List allows runners to sign up for our race BEFORE the race goes on sale to the General Public. For the 2022 race this time frame is Nov. 15, 2021 7 PM ET though December 5, 2021 11:59 PM


Donate Back Your 2020 Registration Fee
Don't want to run "Virtually", you can DONATE BACK your 2020 race registration fee and still be placed on our Early Access/Loyalty List* for our 2022 in-person race. You will need to email our race director Mike Silverman and let him know so we can manually add you to the list.
Can I get a Refund of my 2020 Race registration Fee?
You may also choose to request a REFUND of your 2020 race registration of $75 by emailing our race director MIKE SILVERMAN before June 1, 2021 at 7 PM ET. We are currently processing these request and are hearing from the credit card companies that it could take 3-5 weeks for the refund to appear in your account. If you no longer use the card associated with your 2019/2020 RunSignup account please contact Mike ASAP.
Click the icon below to download the attached PDF.
Participants will be able to post their individual results either using the RaceJoy application or manually beginning at 12:00 AM ET on June  6  2021 and ending at 11:59 PM on June 13, 2021. Manual results may be posted as follows:
Visit the CBHM 2021 Virtual Race page and confirm that you are logged in
Locate the "Results" tab at the top of the menu
Click the "Submit Virtual Results" button
Search for your registration either by first and last name or by email address and date of birth 
Once you have found your registration, select "Submit Virtual Results" and enter your finish time
RaceJoy utilization is included as part of the registration fee. The RaceJoy application utilizes your smart phone's GPS capability to record distance and time. Instructions for RaceJoy utilization for virtual events are as follows:
Download RaceJoy from the App Store or Google Play.
Find Race: Click Featured Races to access the event you are doing or search by name in the search field.
Set Up Tracking: Click I Want to Be Tracked and follow the prompts carefully. Select the course(s) you plan to complete.
Enter Your Bib Number for Results: For events offering virtual scored results, enter your bib number provided to you by the race. RaceJoy will then automatically submit your finish data.
Ensure Proper Settings: Follow RaceJoy's prompts and adjust settings as needed.
Virtual Race Day: Click TRACK ME: Make sure to click the green blinking TrackMe button on race day to start the tracking of your phone. Select the course you are signed up to run. Click START MY RACE as you begin your walk/run to start your personal clock. RaceJoy auto detects when you complete the course distance. No need to click Finish.
Race Redo for Virtual Events: You have the option to redo a course by clicking the redo button. (Warning: Selecting the redo button will clear previous performance data.)
RaceJoy is FREE!
We are providing you with RaceJoy as part of the official race experience for CBHM Virtual 2021.
Download the RaceJoy mobile app in advance to ensure proper phone setup. Invite your friends and family to track you and send you cheers!
Available for Apple and Android devices.
Interactive Race Day Experience with RaceJoy
Live Phone Tracking, GPS Progress Alerts and Cheers!
Some key RaceJoy features include:
GPS Progress Alerts
Receive continual progress updates as you complete your goal.
Live GPS Tracking
Remote spectators can track your progress live in a map view. You can also track others.
Send-a-Cheer
Receive supportive audio cheers from remote friends & family.
Virtual Results (virtual events only)
Enter your race-assigned bib number to automatically submit your finish data for real-time scored results.
To use RaceJoy, you must carry your phone and activate tracking on the day you complete your race.
CBHM REFERRAL REWARDS-RUN WITH FAMILY AND FRIENDS-EARN COOL STUFF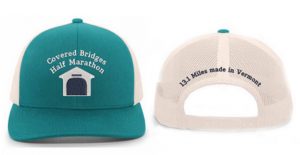 Get rewarded for referring family and friends! Invite them to join you in the fun by sharing your unique referral link via email and social media!
Once your registration is complete, you will receive a unique referral link to share with your friends, family or post on social media.
Get 5 friends to sign up using your unique referral link and you will automatically receive a refund of $20.00 and a Custom CBHM Supporter Hat.
Get 10 friends and you get the $20, THE HAT and get on our Loyalty List for early access to registration for the 2022 race.
Get 20 friends and you get the $20, THE HAT and complimentary race registration for the 2022 race (not refundable or transferable)
Keep Sharing and Promoting your link!
We've updated our race waiver form.
Please read it ahead of time so you are familiar with it before you register.
It's long and full of legalese but it's necessary.